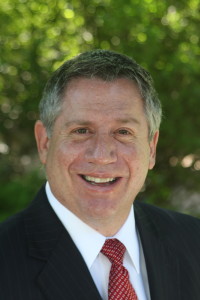 PARTNER, THE NEXT LEVEL BUSINESS COACHING (2008 TO CURRENT)
Has successfully coached business owners, executives, attorneys, accountants and coaches in the United States, Canada, Mexico, UK, China, Australia, Kuwait, Jordan and Egypt. Helps business owners create more compelling value propositions and marketing messages, and achieve greater profitability by being more productive, creative and focused on the things that are truly important in starting and running their business effectively— and not allowing the business to run them. As a result, they dramatically increase revenues and profits, accomplish more, make fewer errors, and create the business and lifestyle they deserve. Also teaches clients how to raise their gender intelligence so they communicate with, work with, market to and sell to the opposite sex more effectively—and build strong and productive relationships at all levels of the business.
FORMER MARKETING EXECUTIVE (1987 TO 2006)
Has managed the marketing for such top-name brands/companies as Old Spice, Black & Decker, and Quiznos. As Executive Vice President, led all consumer marketing efforts… including brand positioning, annual strategic planning and budgeting, tactical program development and execution; week-to-week comp store sales growth; all marketing communications, media, research and sales analysis; and marketing initiatives. Responsible for $1.9 Billion in sales, $92 Million in marketing budget, $2 Million in G&A, and 18 staff, plus outside advertising, media, point-of sale, internet and interactive agencies. Results: Introduced the most popular product in history of company, helped sell 1,000 new franchises.

FORMER ADVERTISING EXECUTIVE (1983 TO 2004)
Worked on such major national accounts, Progressive Insurance, Arby's, Bush Brothers, Dunkin' Donuts, Hallmark, Hardees, Hershey's and Duracell. Directed staff of 16 and reported directly to CEO. Championed a more dynamic, direct response creative campaign for Progressive. Results: Increased internet traffic 46% and phone volume over 11%. Received DMA's 2001 ECHO LEADER Award, 2002 EFFIE, CAPLES and London International Award, First Place 2003 TARGET AWARDS. To truly differentiate the Arby's brand and capitalize on its unique strengths, authored and spearheaded "Adult Taste" positioning. Results: Improved attribute ratings and strong same-store sales increases (+40% over industry average). Recommended the strategic direction ("It'll change the way you think about fast food") for the national launch of new Market Fresh sandwiches. Results: Achieved 14% of product mix, +4% same-store sales increase, and +14% comp sales increase versus trend.
EDUCATED PROFESSIONAL, LOVING HUSBAND AND FATHER
Graduated with undergraduate degree from Duke University (he's a big college basketball fan), and then Columbia University's Graduate School of Business, where he received his Masters in Business Administration (MBA). Married to his wife Pam for 25+ years. Results: Two amazing sons,voracious reader of business and management, leadership, sales, marketing, team-building, gender-intelligence and personal development books. He's also an avid movie and theater lover, golfer, and amateur BBQ Pit Master.