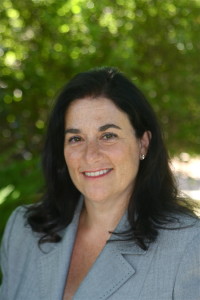 PARTNER, THE NEXT LEVEL BUSINESS COACHING (2008 TO CURRENT)
Pam has successfully coached business owners, executives, attorneys, accountants and coaches in the United States, Canada, Mexico, UK, China, Australia, Kuwait, Jordan and Egypt. She focuses on improving executive performance, developing sales and lead generation processes, facilitating proper alignment with goals and strategies, and helping to develop high levels of trust among partners and team members. Also implements DISC personality profiles and training, gender –intelligent leadership and sales training, as well as conducts 360 performance evaluations. As a result, clients dramatically improve their and their team's performance; resulting in a significant improvement to both sales and profits. Since The Next Level Business Coaching is powered by Mars Venus Coaching, she is able to take full advantage of her business and personal experiences. The Mars Venus gender training, as well as her background in marketing, advertising and motherhood helps her coach others, particularly women business owners, to make more money, be more productive and find the balanced life we all want and deserve.
FORMER ADVERTISING EXECUTIVE (1984 TO 1997)
Pam spent 13 years at top New York and Baltimore advertising agencies; managing multi-million dollar accounts like Pan American Airlines, Bufferin Aspirin, Gorton's of Gloucester and FORD. She has helped each of these companies develop compelling value propositions and marketing campaigns that increased sales, customer base, average dollar sale and profits. She is an expert in crafting provocative and compelling marketing messages.
NON-PROFIT FUNDRAISER AND VOLUNTEER (1997 TO 2008)
Like many women, Pam traded in her career to stay at home with her two boys. However, staying at home never really was "staying at home"….it turned into constant freelance marketing work and never ending volunteer opportunities; ranging from helping create a new domestic violence organization, co-authoring a cookbook for the Kidney Foundation of Colorado, and most recently, the Cheery Creek Diamond Club.
EDUCATED PROFESSIONAL, THEATER AND BASEBALL MOM
Pam graduated from Ithaca College, where she received B.A. in Speech Communications and a minor in Business. Married for 25+ years. Results: Two amazing sons, gourmet cook, and staying current on business and personal development issues. She's also an avid theater-lover and baseball fanatic (knows the difference between a sacrifice fly and the infield fly rule! No really, ask her).