What do top performers in tennis, golf, football, the Olympics and performing arts have in common? They each have a coach!
We transform "chief cooks and bottle washers" into focused owners/executives. Focused owners/ executives into visionary leaders…and visionary leaders into prosperous Rock Stars. Take your career or business to the NEXT LEVEL.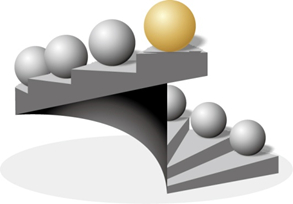 We take you on a journey from unconscious incompetency to conscious incompetency. And then help you create a road map, a plan that will take you to competency and success.
At The Next Level Business Coaching, we do both business coaching and executive coaching. We coach business owners and their teams on how to accelerate the growth of the business, and we work with C-Level/Senior/Mid-level executives to improve performance and accelerate career growth.
While your family and friends want the best for you, they can't be unbiased or totally objective. What you do or do not do impacts them, whether it's positive or negative. As your coach, we are not impacted by your decisions. That allows us to remain totally objective and be truth speakers.
We help business owners create and execute 90 day action plans focused on the 7 keys to running a more profitable, successful and sellable business, while finding the work-life balance they want and deserve:
Marketing and lead generation
Sales and conversion rates
Customer/Client retention
Average dollar sales
Frequency of sales
Variable cost reduction
Fixed cost reduction
Learn more about our Business Coaching
We help executives successfully transition to the next level of leadership and accomplishment, as evidenced by achievement of specific, measurable goals. We identify weak or missing skills necessary to success, and develop action plans to improve your performance. And then we use the current challenges and opportunities as openings for coaching and learning – and professional breakthroughs. Both companies and individuals hire us to provide executive coaching.
Learn more about our Executive Coaching
We are also associated with a company called Team Builders Plus, one of the country's premiere DISC and team-building firms. As a result, we can also help companies communicate, sell and work more effectively by helping team members have a better understanding of their own personality styles and how that style can work more effectively with the other styles. We have been trained and certified to deliver DISC training, and impactful team-building training and programs.
Learn more about our DISC Assessment/Training and Team Building Programs
Last, but definitely not least, we are associated with Mars Venus Coaching and Executive Training, and are partners with John Gray, Ph.D.; world-famous author of Men Are From Mars, Women Are From Venus. If you do not understand the gender-based thought process of your prospects, employees and customers, you're going to close fewer sales, have disengaged employees and frustrated customers. We guarantee it.
Learn more about our Mars Venus Gender Intelligence Training Programs