Have you recently been promoted? Are you concerned that you might not be able to live up to the new and higher expectations and responsibilities? Are you doing well, but deep down, know that you could be doing a lot better? We can help. You don't have to go it alone. We've been there. It's lonely, it's frustrating and it's a bit scary.

In today's economy, there is a great demand (and immense pressure) in the workplace for immediate results, and coaching can help provide that. How? Quite simply, by providing feedback and guidance in real time. Coaching develops leaders in the context of their current jobs, without removing them from their day-to-day responsibilities.
At an even more basic level, many executives simply benefit from receiving any feedback at all. As individuals advance to the executive level, development feedback becomes increasingly important, more infrequent, and more unreliable. As a result, many executives plateau in critical interpersonal and leadership skills.
Perhaps, in spite of your outstanding track record, you haven't yet gained the full interpersonal dexterity required of senior managers—for example, you're not yet a black belt in the art of influence, which is so important in the modern networked organization. Honing such a skill might be an appropriate goal for a coaching assignment.
So, should you have a coach? And are there managers in your sphere of responsibility that might benefit from working with an outsider to help sharpen skills and overcome hurdles to better performance? The answer is… YES.
Why? One of the big benefits of a coach is that we aren't tied to the organization, your friends, or anyone else. We are tied to you only, so we support what you want and where you want to go.
Executive coaching takes place via 1-on-1 sessions and covers such areas as:
Vision/Mission
Goal Setting
Implementation and Follow-through
Presenting
Time Management
Professional Challenges
Career Change
Stress Management
Leadership/Management of Others
Office Communication
Emotional Intelligence
Performance Management
Conflict Resolution
Work/Life Balance
360° Assessment
Executive coaching is a $2.4 billion business, and growing, because more and more companies are making this investment in their high potential managers and C-Level executives — investing where the ROI will be greatest.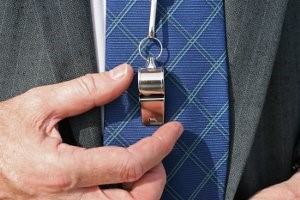 Scores of other major companies have made coaching a core part of executive development. The belief is that one-on-one interaction with an objective third party can provide a focus that other forms of organizational support simply cannot.
And whereas coaching was once viewed by many as a tool to help correct underperformance, today it is becoming much more widely used in supporting top producers. In fact, a recent survey, 86 percent of companies said they used coaching to sharpen the skills of individuals who have been identified as future organizational leaders.